In honor of the CrossFit Regionals season, I thought we could perform the classic workout, "Nasty Girls". Below is the most famous CrossFit video of all time of the 3 original "CrossFit women, Eva Twardokens, Annie Sakamoto, and Nicole Carroll, performing the workout in the original CrossFit gym in Santa Cruz.
The regional athletes were tipped off that we were going to see a "Nasty Girls; Version 2.0", and it was just confirmed. So I thought you folks can help us out by inspiring the athletes and giving this WOD a run-through with your best efforts us trainers have grown accustomed to witnessing.
May 30-June 1 please come out and support CSA as a number of our top athletes will take on the world. Your support is paramount to our success. Some gyms have upwards of up to 100+ people there, so lets get all we can!
Northern California Regional
290 South Seventh St.
San Jose, Calif. 95192-0201
++++++++++++++++++++++++++++++++
So, without further ado, may I present, Nasty Girls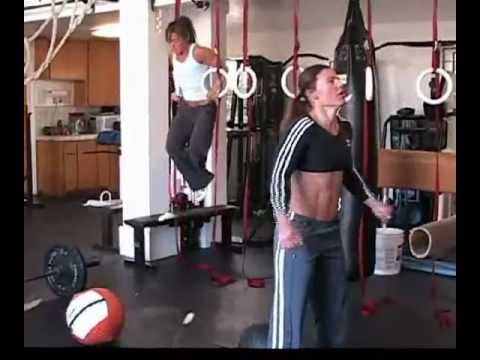 3 rounds for time of:
50 Squats
7 Muscle-ups
10 Hang power cleans (135/95lbs)
A little motivation (2011 Games highlights)