Our entire staff is passionate, and dare we say it, bordering obsessive about CrossFit.  We are all dedicated to bringing you the most enjoyable, safe, and effective approach to fitness you have ever experienced.  CrossFit is not just a job or workout routine, it's a lifestyle for us.  We want nothing more than to share our passion with you.
Here's a quick video of the trainers here at CrossFit CSA doing a Daily WOD Demo for CrossFit HQ: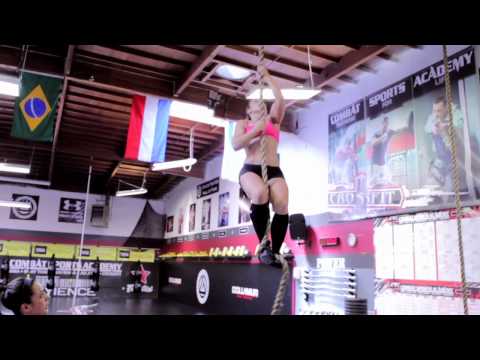 PROGRAM DIRECTOR – CROSSFIT

Will Blaker

Will has been with us since day one of Combat Sports Academy and came to us from CrossFit One World in Union City. Will is our Head CrossFit Trainer and is a phenomenal Coach with an unmatched passion for Fitness. Will has multiple CrossFit and Fitness related teaching credentials, including NASM, CrossFit Level 1 Trainers Cert and CrossFit Football. Will has done a fantastic job in helping to build our CrossFit Community and we look forward to him helping us grow into the future.
LEAD TRAINERS- CROSSFIT

Jackie Perez
CSA is proud to have Jackie Perez as one of our lead CrossFit instructors. Growing up, Jackie played every sport she could. In high school she played volleyball, soccer and softball. In Junior College she focused on volleyball and continued playing volleyball at Cal State Hayward. While attending Cal-State Hayward Jackie obtained her BS in Kinesiology. Upon graduation, Jackie began her career in Fitness and Personal Training where she pursued and received multiple certifications. While she was incredibly successful in the traditional fitness and personal training industry, Jackie missed the competitive nature of team sports until she found CrossFit.
Jackie is a fantastic CrossFit Coach and a fierce Competitor having competed in the 2010 and 2011 Reebok CrossFit Games, both years she advanced to Regionals where she finished in the Top 20. She has also competed in many other CrossFit competitions like "FemmeFit" finishing in the Top 10 and recently took 2nd Place at the inaugural Nor Cal CrossFit Competition and an incredible Top 10 Finish at the 2012 Reebok CrossFit Regionals Competition (Nor Cal Region). Jackie was recently part of the CSA Team that took 1st in the 2012 Moxie Madness Team CrossFit Competition helping to bring the Affiliate Cup home to CSA.
Jackie brings a wealth of Fitness, Personal Training and CrossFit Coaching Experience to the CSA Team including:
BS Kinesiology (Cal-State Hayward)
NASM CPT (Certified Personal Trainer)
NESTA PFT (Personal Fitness Trainer)
24 Hour Fitness (Master Trainer)
CrossFit Level 1 Trainers Certification
CrossFit Olympic Lifting Trainers Certification
CrossFit Football Trainers Certification
CrossFit Level 2 Coaches Prep Course
Here's Jackie featured in a WOD Demo for Crossfit HQ: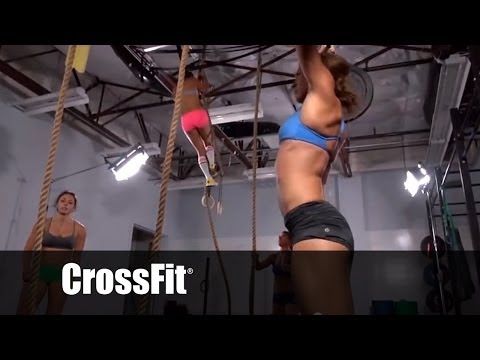 Jessica Fitzgibbons
Jessica is a lifelong athlete, who started out as a competitive ice skater as a child. As an adult, Jessica has played competitive Ice/Roller Hockey and has won multiple US National Titles. Jessica has been involved in the Martial Arts for years having studied Escrima, Krav Maga, Boxing and Muaythai. Jessica is a certified Krav Maga Instructor with the Krav Maga Alliance, certified Boxing Coach with USA Boxing and is undefeated as a Muaythai Fighter.
Jessica is an avid CrossFitter who has competed in multiple CrossFit competitions including the 2011 Reebok CrossFit Games (Nor-Cal Regionals). Jessica is also a competitive Power Lifter having competed in the 2011 SPF Womens Pro/AM Powerlifting Competition Series taking 1st place in the Womens RAW Division. Jessica also finished in the Top 10 at the 1st Annual OPT "Optathon" in San Diego and took 1st Place/Gold in the 2011 Hercules "CrossFit Challenge". Most recently, Jessica took 1st Place in CrossFit Football's Nationwide "Occupy Strength" Competition. Becoming the 1st Female Athlete to win both the Powerlifting and CrossFit Competition Portions of the event. Jessica was recently part of the CSA Team that took 1st in the 2012 Moxie Madness Team CrossFit Competition helping to bring the Affiliate Cup home to CSA.
Jessica holds multiple CrossFit and Strength Certifications including:
USA Weightlifting (USAW): Sports Performance Coach Level 1
Starting Strength Trainers Certification (Mark Rippetoe)
CrossFit Level 1 Trainers Certification
CrossFit Level 2 Coaches Prep Course
CrossFit Olympic Lifting Trainers Certification
CrossFit Power Lifting Trainers Certification
CrossFit Football Trainers Certification
CrossFit Endurance Trainers Certification
CrossFit Mobility Trainers Certification
CrossFit Strongman Trainers Certification
CrossFit Gymnastics Trainers Certification
Here's Jessica featured in a WOD Demo for Crossfit HQ: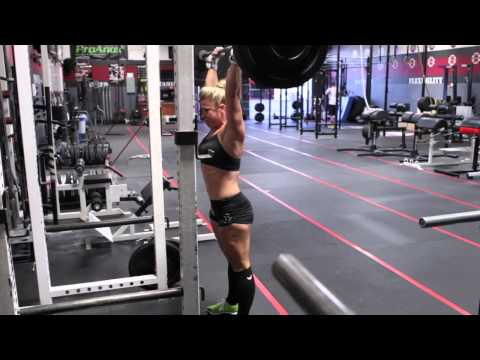 Jenna Castillo
CSA is proud to welcome World Champion Muaythai fighter, StrikeForce Veteran an elite CrossFit Coach Jenna Castillo to our Team. Jenna began studying traditional Shotokan Karate at the age of nine, earning her black belt through the Japanese Karate Association.  While still in high school, Jenna decided she wanted to go into fighting.  Through a chance encounter, she met Cung Le and began training in San Shou (Chinese Kickboxing).  In San Shou, she won multiple titles in two weight classes.  Jenna then moved to Fairtex to train in Muaythai and won Multiple World Titles. Jenna now competes in Mixed Martial Arts, having won her pro debut at StrikeForce via 2nd round KO. Jenna is also very involved in the fitness industry and has been teaching CrossFit for years.
Jenna is also very involved in the fitness industry and has been teaching CrossFit for years and loves the intensity she finds there. As such, she competed in the 2009 CrossFit Games and she is also one of the very few Female CrossFit- Level 2 Certified Instructors.
We are very fortunate to have Jenna teaching Muaythai & CrossFit at CSA!
ASSISTANT TRAINERS- CROSSFIT

Ashley Rincon
Ashley is a current Law Enforcement Officer and life long athlete who brings a wealth a real world competition and coaching experience to CSA.
Ashley played and coached competitive soccer for the majority of her life and she has an impressive "distance running" competition background having run everything from 5K's to full Marathons and everything in between. While running, Ashley was introduced to weight lifting. As hesitant as she was at first to start lifting, once she started seeing the results she knew she had found a new passion. After several injuries inhibited her from continuing with soccer and distance running she was introduced to CrossFit at CSA. Ashley soon realized that CrossFit is not just a "workout regimen", but a life style and she's been hooked ever since.
As a Police Officer/Tactical Athlete, Ashley has found that CrossFit helps to not only keep her in the shape necessary to preform the duties of her job, but it keeps her coming home safely every night. Since joining our family, Ashley has been a passionate CrossFitter, who quickly became a key member of the CrossFit CSA Competition and has competed at multiple competitions including FemmeFit, the 2010 Weekend Warrior series and the 2011 Rebook CrossFit Games (Norcal Regionals). To continue her journey with CrossFit Ashley has recently completed her CrossFit Level 1 Trainers Certification and now looks forward to coaching and sharing her extensive experience with our CrossFit community/family.
Ivan Alacorn (Bio Forthcoming)
LEAD TRAINERS- OLYMPIC LIFTING
Glenn Pendlay
.
The "Pendlay" name is synonymous with Olympic Lifting as Glenn Pendlay has been coaching Olympic Weightlifting for over 20 years and CSA is very excited to welcome Mr. Pendlay and his team to the CSA Family.
Glen's entry into the sport came in 1992 when he had the chance to learn how to do the lifts himself from Russian legend / coach Alexander Medvedyev after attending the Junior World Powerlifting championships in Moscow. Medvedyev invited Glenn to stay and train with him, and taught him the basics of Olympic Weightlifting. This was a life-changing experience.
Glenn had started School at Kansas State University with the intention of graduating with a history degree and becoming a high school teacher. His experiences in Moscow, especially seeing the science aspect of training and human performance, made him change his major immediately upon getting back from Moscow to Exercise Physiology. He eventually graduated from KSU with a BS, and went on to get his Masters degree in the same field.
Glenn chose to do research in the field of endocrinology while completing his Masters degree, specifically studying how different levels of stress affect the endocrine system and how this in turn affects the bodys adaptation to the stress. This research led to multiple papers being published in peer reviewed journals, and also to Glenns' working with not only weightlifters, but athletes from as diverse of backgrounds as cyclists, skiiers, and track and field athletes.
Wichita Falls Weightlifting was established in 1999 with Glenn as the head coach, and from 1999 to 2009 was one of the top producing clubs in the USA. During his time as the coach of that club, Glenn produced over 90 national champions, over 20 medalists in international competition, and his athletes have broken as many as 10 American records in a single year. He has coached successful athletes all the way from 10 year old Schoolage National Champions, to Senior World Team member and Pan American medalist, to Masters World Champion and World Record holder. His teams also competed successfully for team championships, including 6 mens collegiate national team titles in 7 years, and a string of 3 Junior National team titles in a row!
Glenn is currently one of the primary instructors for the USA Weightlifting Trainer/Coaches certification programs and is also the head coach for the California Strength Weightlifting team, currently coaching a group of athletes which includes American Record holder and #1 ranked American Junior lifter Caleb Ward, and Senior national champion, World Team members and Pan Am team members Donny Shankle and Jon North.
Donny Shankle
A leader in health and fitness, Donny Shankle is a four time national champion and world team member in the sport of weightlifting. He is the only weightlifter in the United States to defeat in competition a defending world champion in over 30 years. At the 2007 annual Arnold classic Donny was named the country's most inspirational weightlifter. He is the only American weightlifter to have trained both as a resident athlete at this country's regional Olympic training complex and under the tutelage of the world's greatest weightlifting coach and teacher's Ivan Abadjiev and Glenn Pendlay. Donny is a marine corps veteran of the Iraq war and resides in San Ramon, CA. He is currently in pursuit of the London Olympics and is a full time personal trainer with more than eight years experience certified through the National Academy of Sports Medicine (NASM).
LEAD TRAINER- GYMNASTICS
Jessica Gray
CSA is very excited to announce the newest member of our CrossFit Team, Ms. Jessica Gray.
Jessica brings a wealth of athletic and coaching experience to the team. Jessica was a high level competitive gymnast for over 15 years (Level 10) who retired from gymnastics due to a back injury. Since retiring from competition, Jessica has been coaching gymnastics for the last 8 years.
Jessica is also a competitive Power Lifter and holds multiple California State Power Lifting Records for her weight class.
Jessica is a certified CrossFit Level 1 Trainer, CrossFit Mobility Trainer and CrossFit Gymnastics Trainer. She is currently part of CrossFit HQ Training Staff working w/ Jeff Tucker & the CrossFit Gymnastics Training Team.